End-to-End Solution for
Nocturnal Monitoring in Clinical Trials​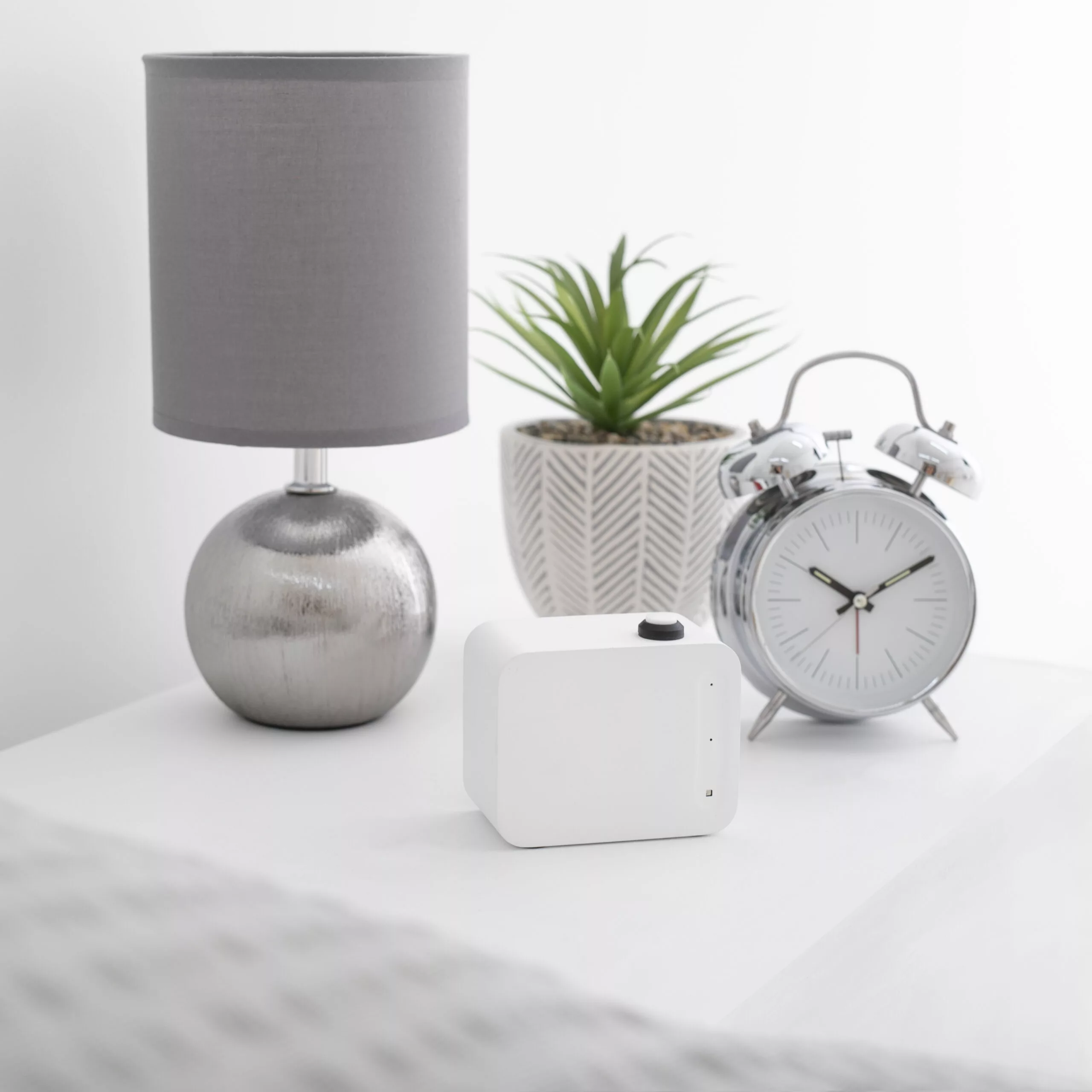 Contactless Device
Plug & play passive device enables long-term continuous nocturnal monitoring without burdening the study participant.
Realtime Dashboard
Accessible real-time dashboard enables you to ensure high adherence and data quality at scale.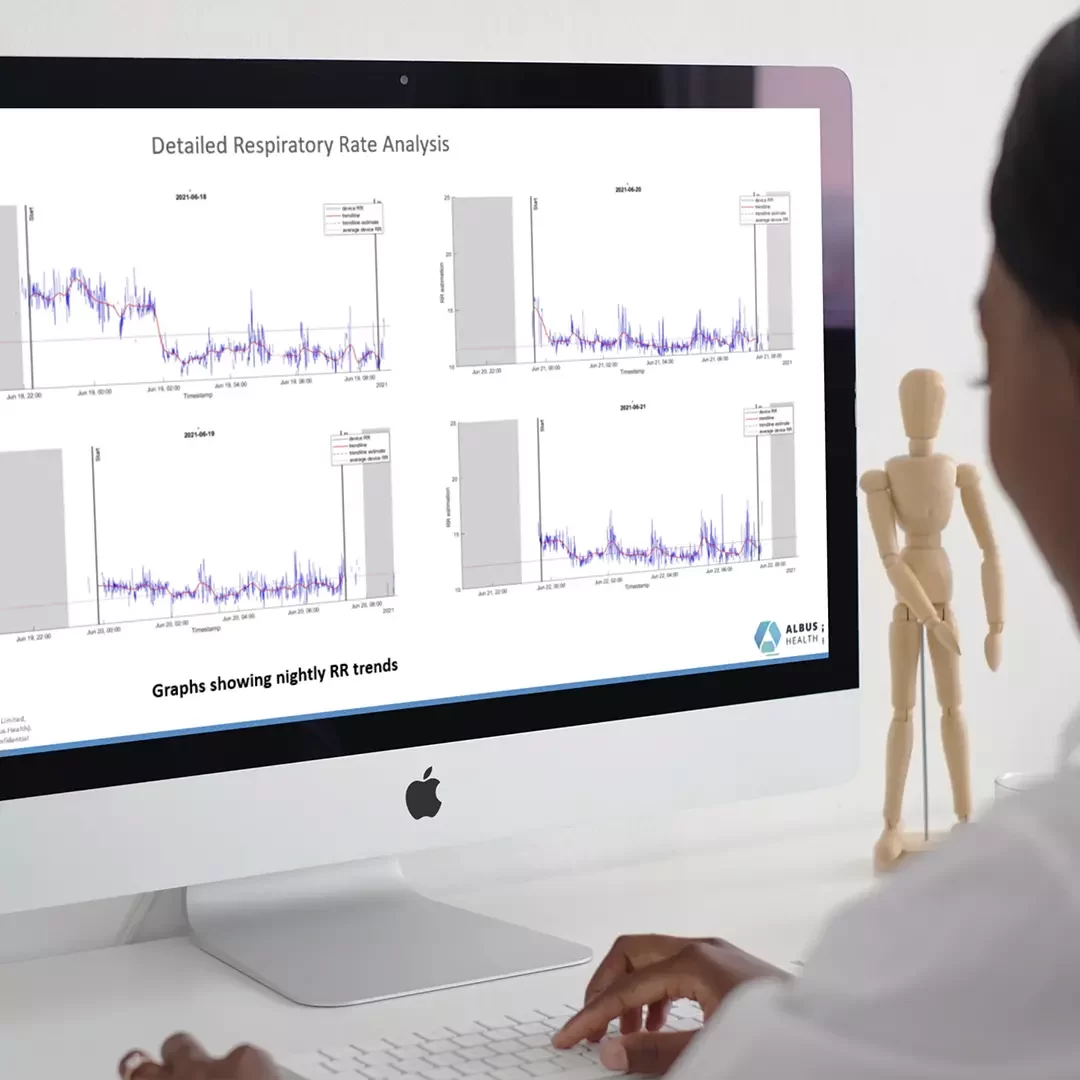 Analytics Platform
Instantly provides granular data, deep insights and customized reports to make objective claims.
Used in Leading Academic
& Pharmaceutical Studies by
Validated Against
Clinical Gold Standard
Clinical validation for Albus Home RD has been accepted and presented at leading conferences such as 
the American Thoracic Society Conference 2021 and the European Respiratory Society Conference 2021.
95% accuracy for respiratory rate against polysomnography
93% sensitivity, 99% specificity for cough monitoring
1,000x faster than clinical gold standards
We are thrilled to be featured on UK's leading news house, The i Paper, for our work on contactless
 clinical-grade monitoring at home without burdening the patients.
Find out more about our technology, research and mission to improve care for millions of individuals
struggling with chronic conditions in this article.
The device has been really easy to use for patients with chronic obstructive pulmonary disease (COPD). They just literally plug it in. The potential it could have for helping us predict worsening symptoms, or how symptoms relate to treatment or lung function is really exciting for this group of patients with chronic lung disease
Prof Mona Bafadhel
Associate Professor of Respiratory Medicine
Nuffield Department of Medicine
University of Oxford
It is encouraging to see innovative technology being developed that could help diagnose and better manage respiratory conditions such as asthma and COPD in the future.
Dr Erika Kennington
Head of Research & Innovation
Asthma UK and British Lung Foundation
Albus device has been my favourite part of the study. I can just plug it in and leave it and don't have to think about it. Whereas, with the other devices, there are things to be done every single day and sometimes they don't work
Participant in clinical study using
Albus Home RD

It's been super easy to explain the device and participants get it really quickly. In fact, it's the easiest out of all the study devices we give them. The others need a lot of training or explanations especially for some of the older patients.
Research Nurse in clinical study using
Albus Home RD